Take a look at our photo gallery!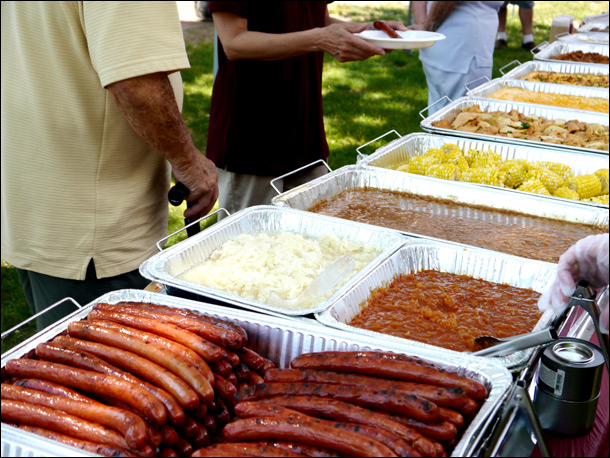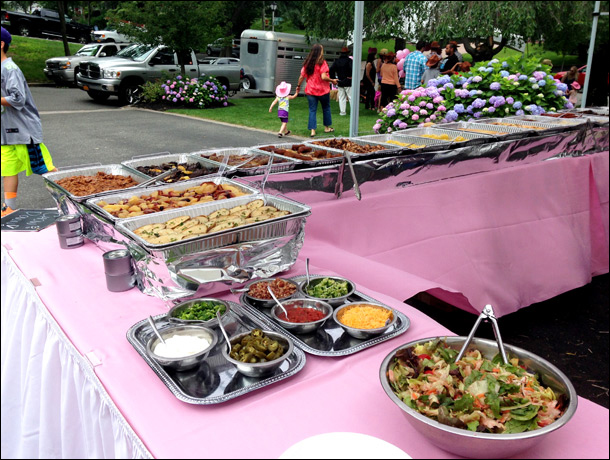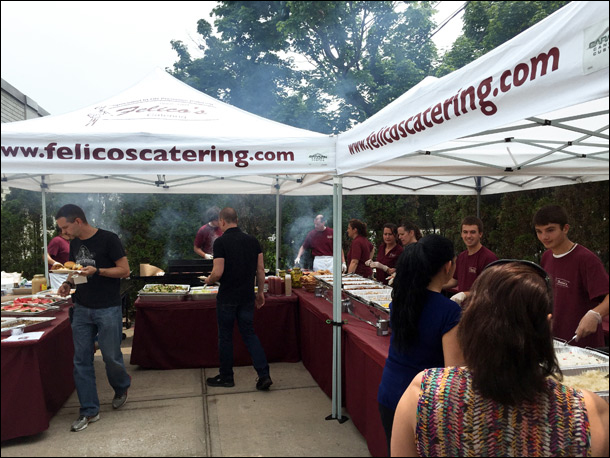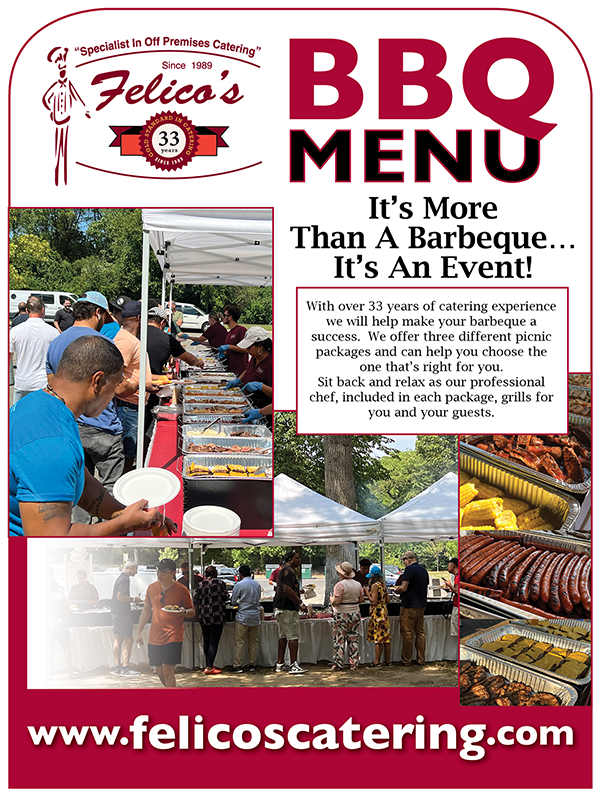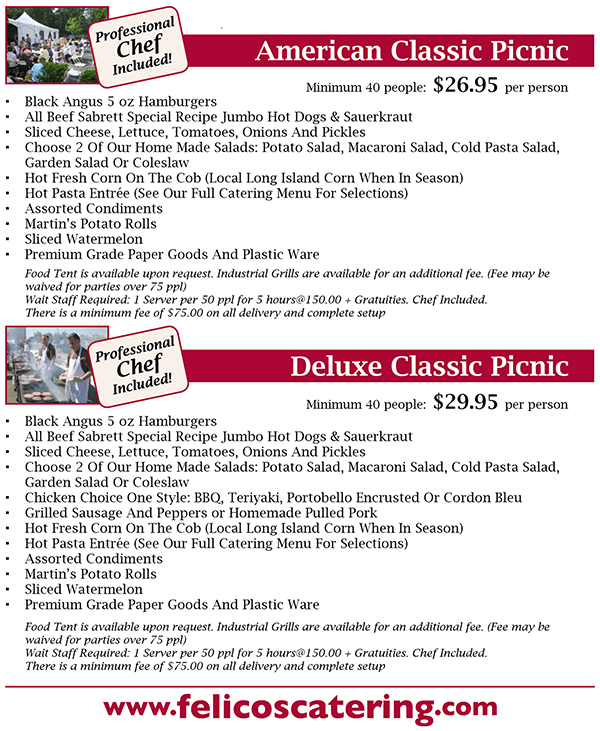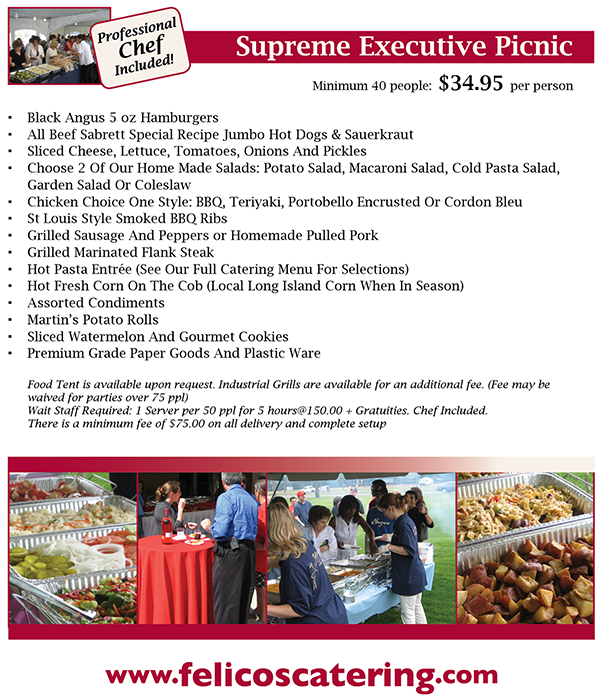 Over the past 25 years, Felico's Catering has gained an outstanding reputation as one of most trusted and valued Long Island caterers. Years of experience in catering both corporate and private BBQs in Suffolk and Nassau County, coupled with great food and impeccable service will make your BBQ an enjoyable and relaxing event. You get to be a guest at your own party while we take care of every detail - we come complete with everything you may need for your BBQ - custom food tents, commercial stainless steel grills and refrigerated vans to keep your food fresh and chefs and servers to attend to your every need.

What makes Felico's BBQ a special one? First of all, the quality of food we offer - 5 oz black angus burgers, Sabrett special recipe jumbo hot dogs, Martin's potato rolls, local fresh corn (when in season) and our famous home made salads. Our friendly staff and professional chef (included in all our BBQ packages) will make sure that you party runs smoothly and you can sit back, relax and enjoy the company of your friends and family. We have industrial grills and 10' food tents available upon request, and our professional party planners can help you with everything else you may need for your barbeque.

We recently added a mobile food truck to our many services, it can be used as a sausage and pepper truck to bring a true Italian feast feeling to your corporate BBQ, or it could be turned into a mobile breakfast station where everything from eggs to pancakes will be cooked on the grill right in front of you. Be it a Hawaiian Luau, night in the Caribbean, or just a traditional all-American BBQ, we are there through every step of the event, from planning to execution.

FELICO'S CATERING 85 Allen Blvd, Farmingdale, NY, 11735
631.777.1999 (Catering) 631.249.1401 (Restaurant)