View our full menu as a PDF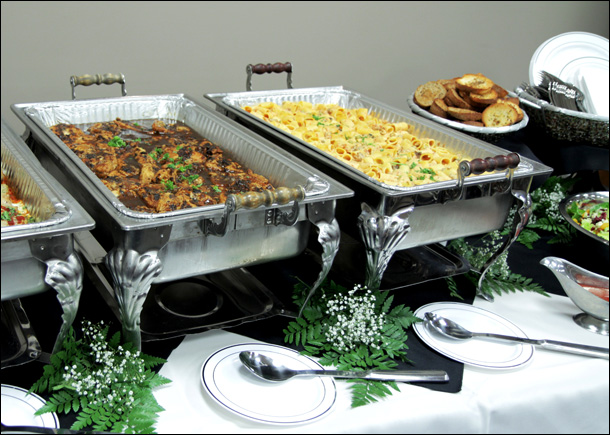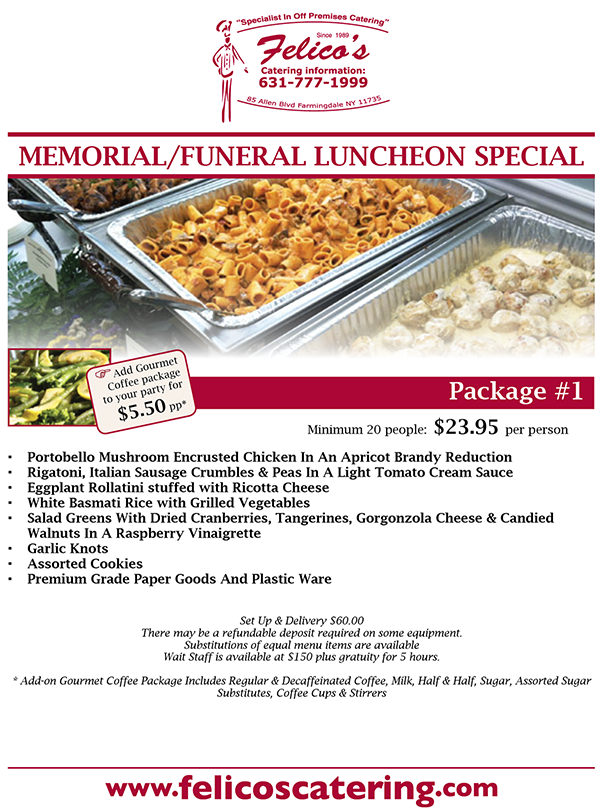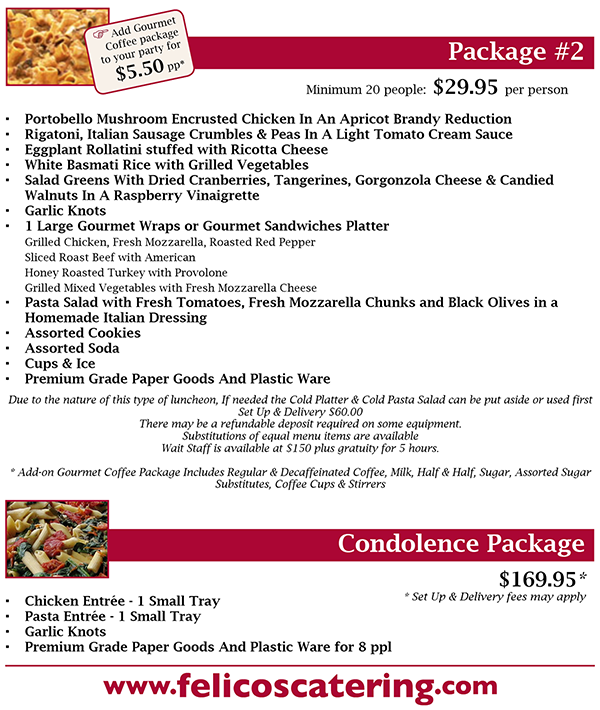 We respect and understand how difficult moving on in life can be without that special loved one by your side. At Felico's we try to make the transition as smooth as possible. With fourteen hot dishes available daily, we are here to take that last minute order in your time of mourning. We understand how overwhelming the process may be, and that is why our catering consultants are here to help. We are available any day, night or weekend to make what's important in your life, important to us.

We'll do what it takes to accommodate you; whether it is last minute wait staff, dinner, coffee service, desserts, beverages or maybe its tables and chairs for extra friends and family. We understand there may be a great deal on your mind. That's why our customers are able to just "leave us the key" and know our reliable and trustworthy staff will set up and prepare all that is necessary when family arrives. If you are honoring a loved one in a memorial our staff specializes in designing the event to represent and honor your loved ones legacy. Our catering consultants will meet as many times as needed to make you feel comfortable in honoring your loved one.

FELICO'S CATERING 85 Allen Blvd, Farmingdale, NY, 11735
631.777.1999 (Catering) 631.249.1401 (Restaurant)