View our full menu as a PDF
Take a look at our photo gallery!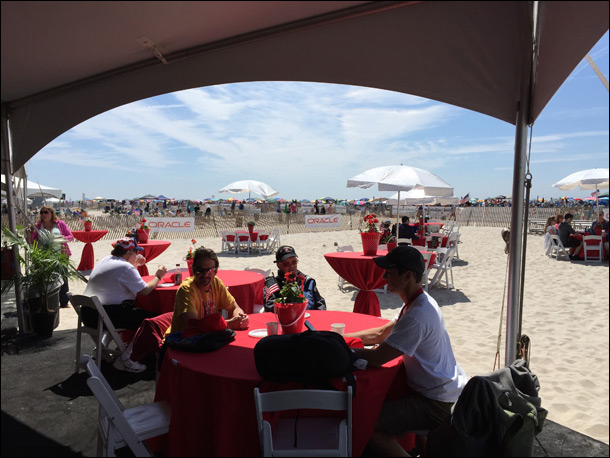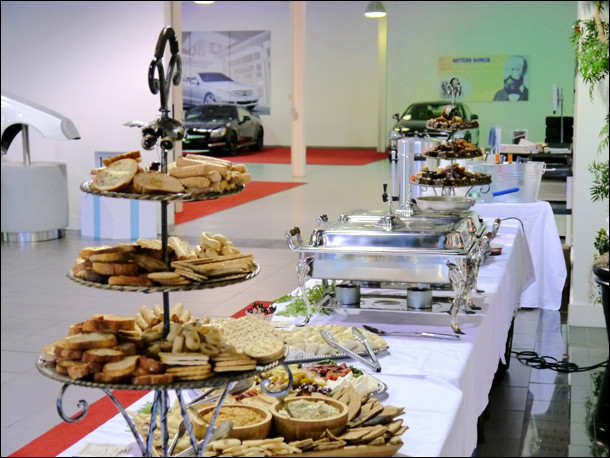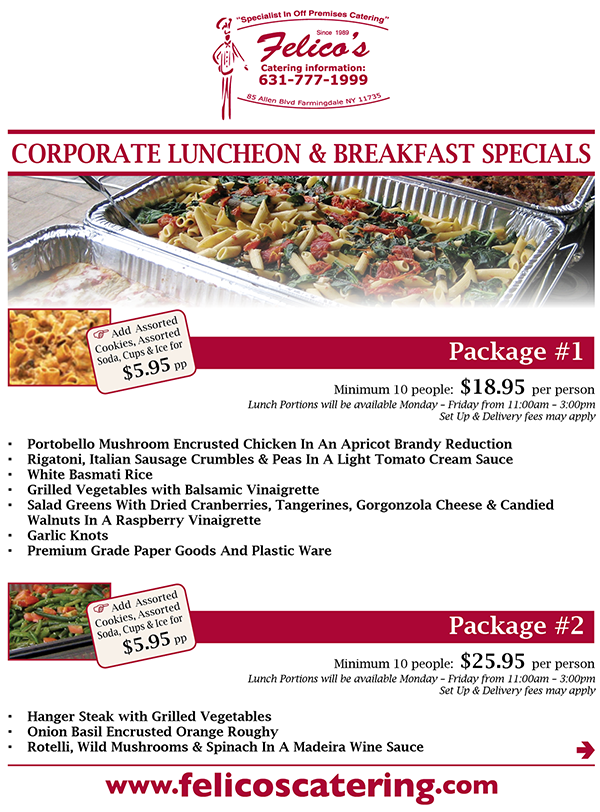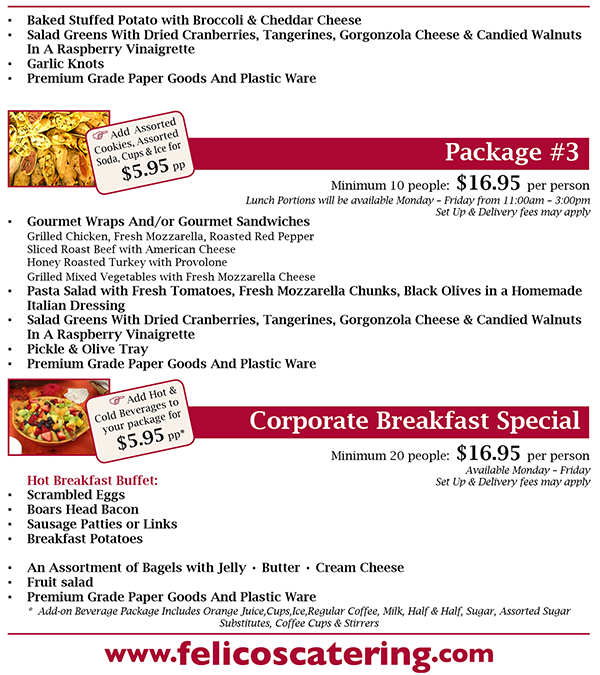 Felico's has become one of most requested corporate caterers on Long Island in both Suffolk and Nassau County. We pride ourselves in 25 years of history of off premise catering in the New York area and strive to maintain the highest quality in catering service. In addition to traditional catering services offered for conferences, meetings, holiday parties and employee appreciation events, we have recently added a mobile food truck to our services to add versatility to corporate BBQs and company picnics.

Years of catering events large and small, formal and casual, has equipped us with knowledge and experience needed to make your corporate event a success while our experienced party planners will ensure that your party will be memorable and one of a kind, just like your business.

FELICO'S CATERING 85 Allen Blvd, Farmingdale, NY, 11735
631.777.1999 (Catering) 631.249.1401 (Restaurant)