Take a look at our photo gallery!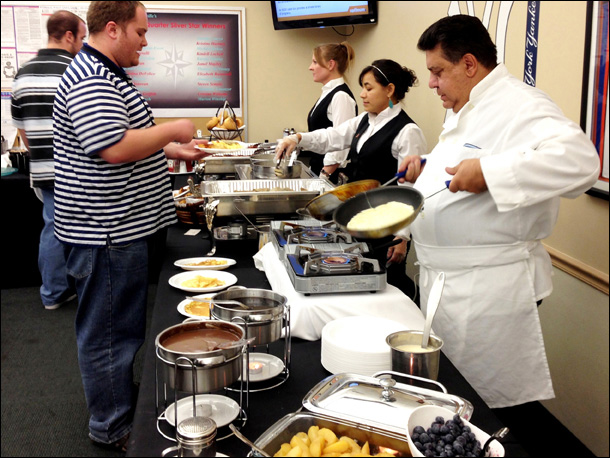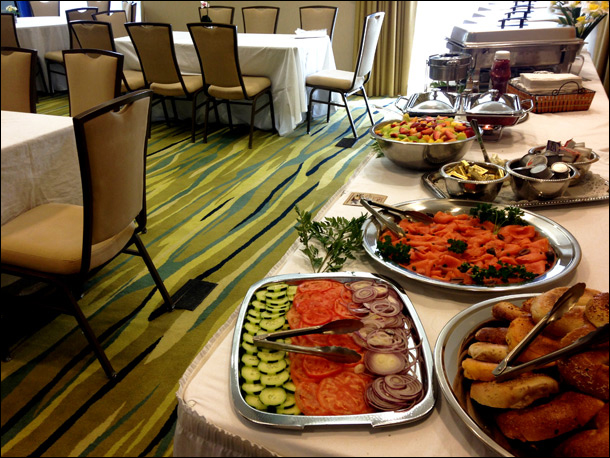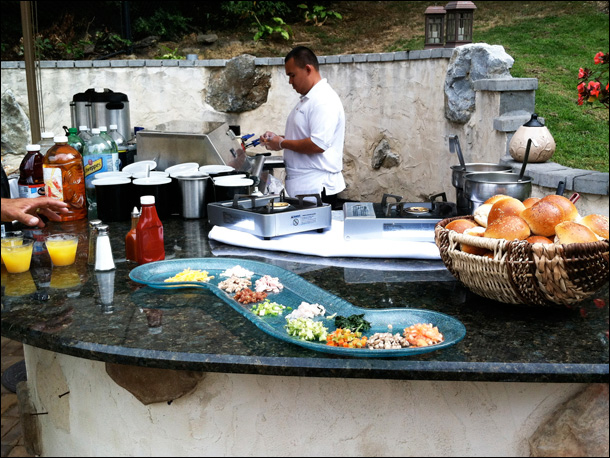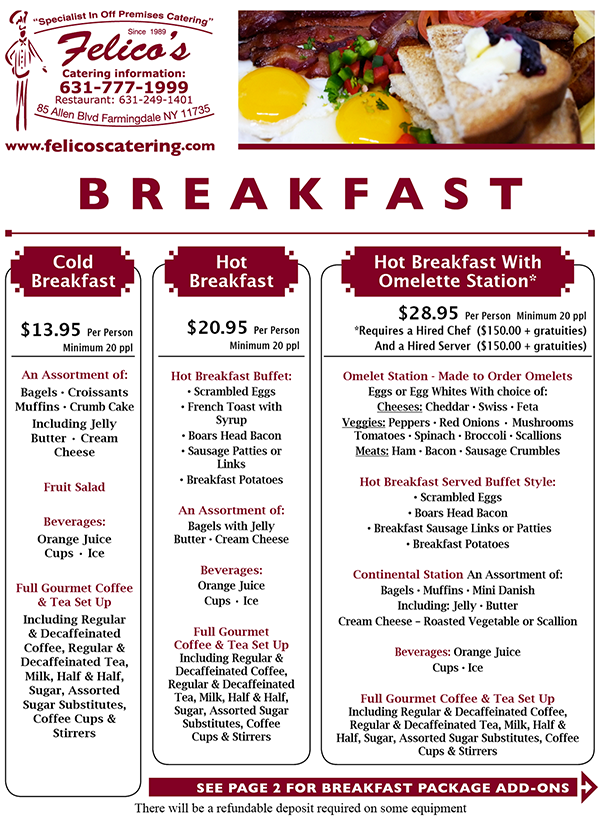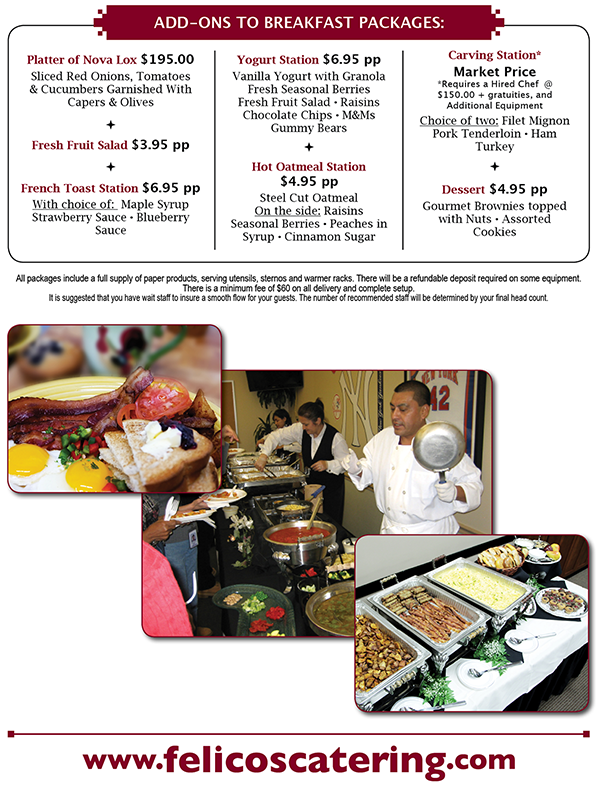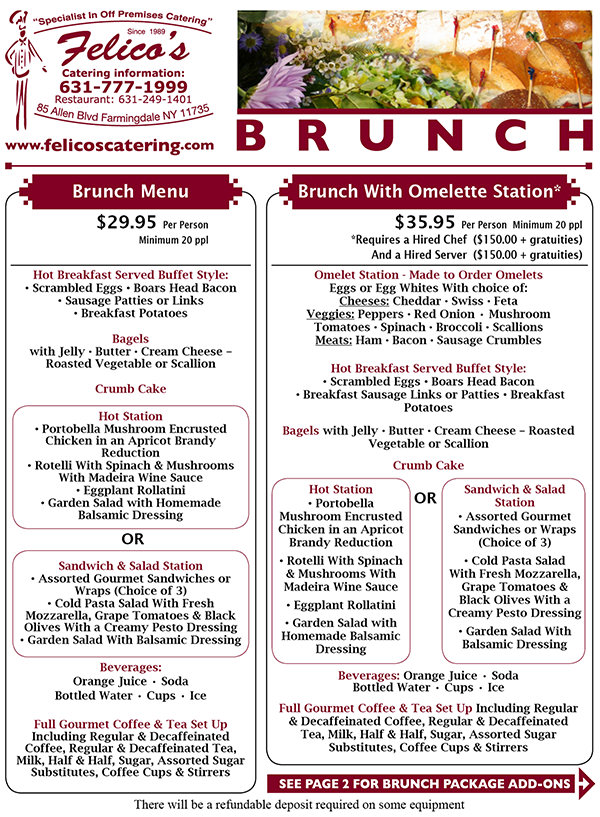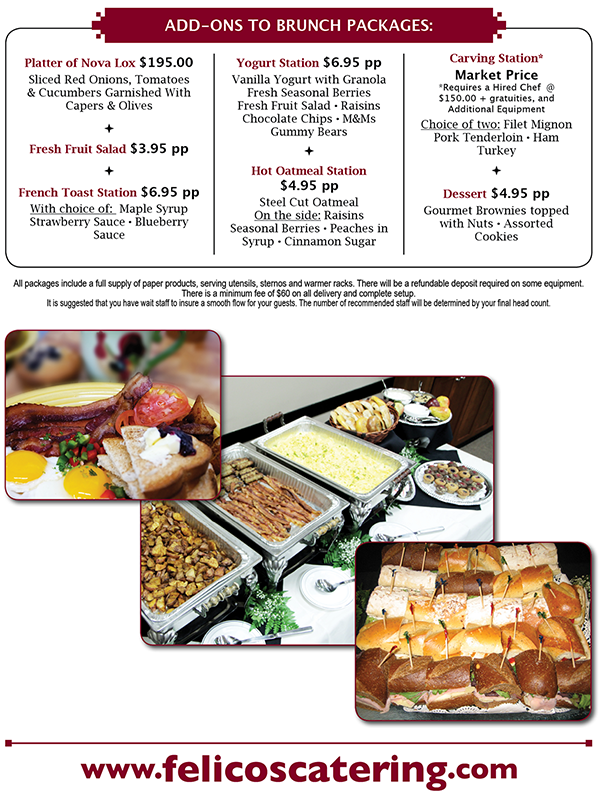 Let your business rise and shine with a breakfast catered by Felico's Catering, served around the clock, as early or as late as you may need it. Take a look at our sample
Breakfast Menus
featuring different catering options ranging from cold continental breakfast to hot breakfast cooked to order by our professional chefs right in front of you. You can even add a healthy touch to traditional fair with oatmeal or yogurt stations. Your catered breakfast comes complete with a gourmet coffee setup, all utensils and paper goods.
Felico's catered
Brunch Menu
combines traditional breakfast favorites with hearty lunch options, making it a perfect choice for a variety of catered events. Our wide range of choices lets you customize the menu to your needs and taste - your catering options include everything from our continental breakfast, hot breakfast buffets and omelette stations to gourmet sandwiches or wraps and hot lunch buffet. Pick healthy or indulgent - the choice is yours.

FELICO'S CATERING 85 Allen Blvd, Farmingdale, NY, 11735
631.777.1999 (Catering) 631.249.1401 (Restaurant)